MACE CSR Activity
At MACE we are proud to work with Down Syndrome Ireland as our charity partner. Down Syndrome Ireland (DSI) provides a nationally recognised voice for people with Down syndrome and their families. DSI provides information and advice, influences policy, raises public awareness and works towards the improvement of education and services for children and adults with Down syndrome.
All of the money raised by MACE and its shoppers through collection boxes in stores; a donation on the sale of selected MACE own brand products and charity events goes towards providing front line services to improve the lives of those with Down syndrome and to help them reach their full potential. For more information go to www.dsi.ie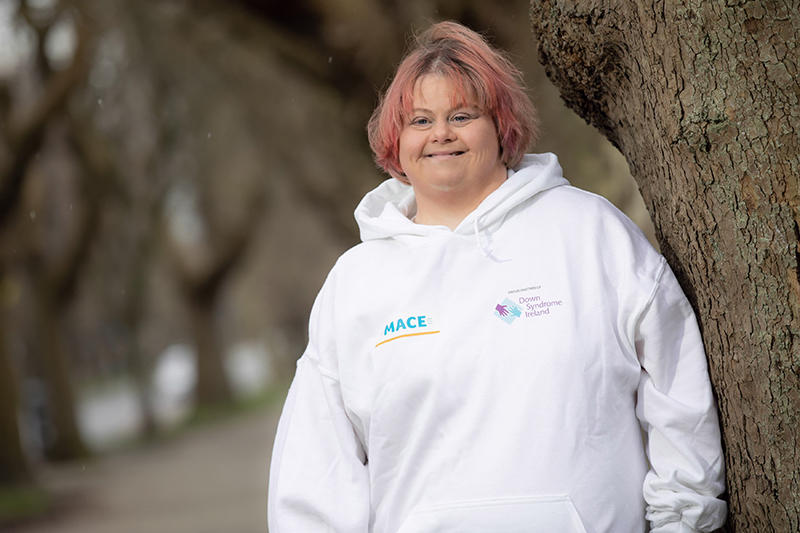 Down syndrome Ireland (DSI) and charity partners MACE have launched a national fundraising campaign to support adults with Down syndrome experiencing isolation and limited job opportunities due to Covid-19.
Through its charity partnership with the MACE retail group, which has been renewed for the next two years, DSI can make the course available to older people with Down syndrome living in Ireland. Up to now, the organisation has been curtailed from developing this programme fully because funding constraints only allowed registration of students younger than 29 years on the Ability online course. DSI and MACE aim to raise enough funds to provide the course to every adult over the age of 29 with Down syndrome in Ireland.